Since 2017, the "Digital Top 10" evaluation in the real estate industry has been published annually by the Handelszeitung and the Swiss real estate consulting company pom+, which each year focuses on a different topic. These include reference projects, innovative processes and tools that drive the real estate industry forward.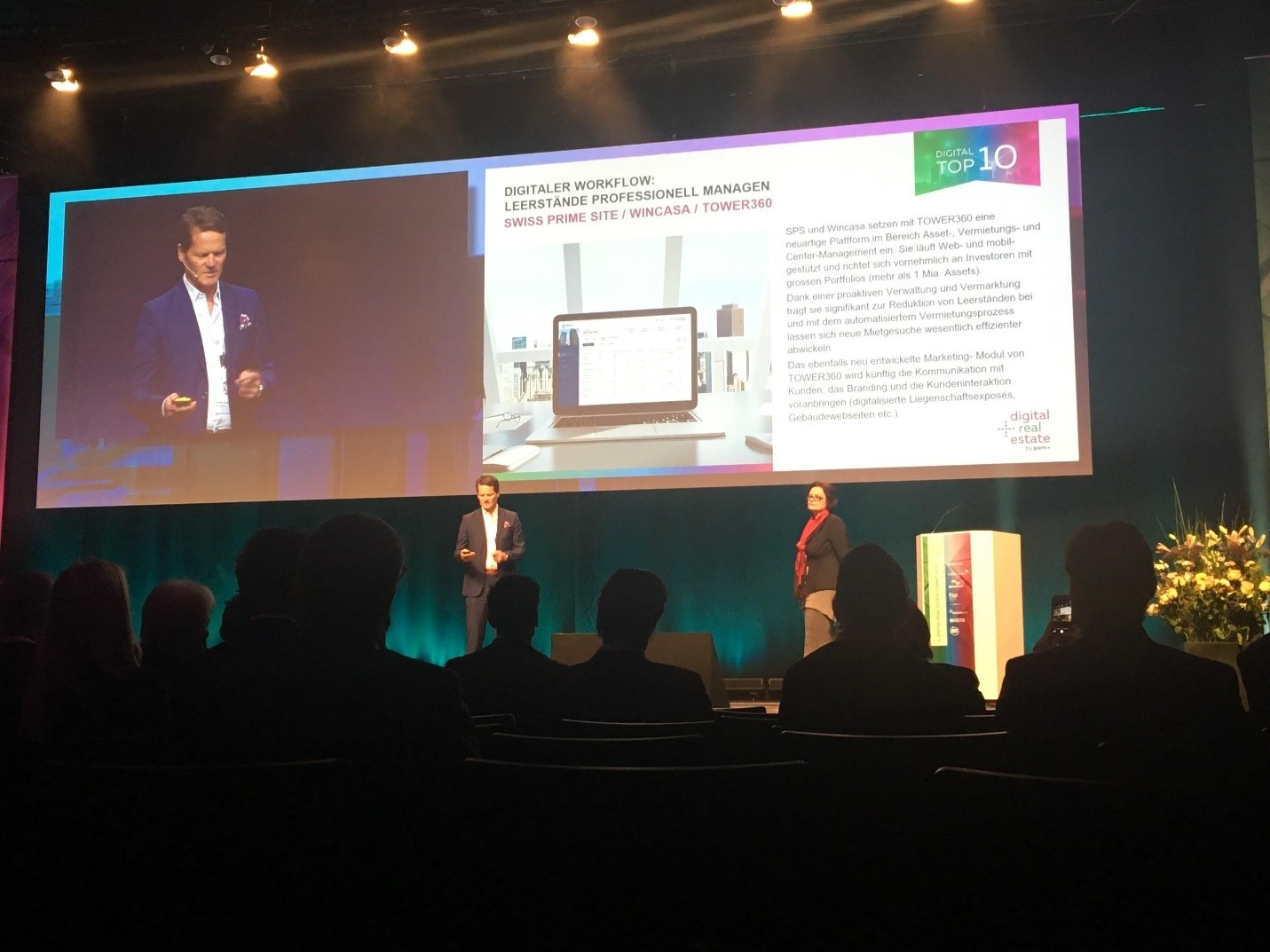 In the 2018 edition of "Digital Top 10" they selected the 10 best real estate tools of the Swiss real estate industry. Among them Tower360, Credit Suisse (Allthings & Siemens Schweiz AG), SWISS RE and SBB Immobilien.
Tower360 has developed a platform primarily for investors who manage more than €1 billion in assets under management. Wincasa and Swiss Prime Site implemented this platform in the fourth quarter of 2017. This platform is used in asset, rental and centre management, so that vacancies are significantly reduced through proactive management and new rental requests are processed much more efficiently. Tower360 will also promote communication, branding and customer interaction in the future through a newly developed marketing module.
Further information can be found on the following links: